18 January 2021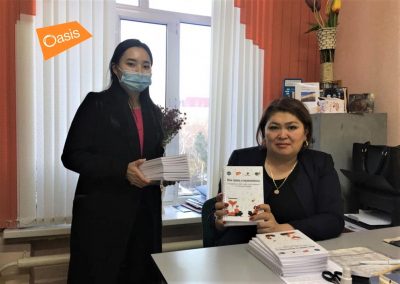 As of today, Oasis Kyrgyzstan also works closely with the Ministry of Internal Affairs of the Kyrgyz Republic to promote the rights of vulnerable children.
We handed over our manuals for orphans and children left without parental care "My Rights and Opportunities" to representatives of the law enforcement agencies to conduct trainings in the regions.
We would like to note that according to our analysis and that of the Probation Department, 80% of juvenile delinquents are social orphans and children of migrants and of vulnerable families. Most children do not know how to behave when detained and what consequences await them if they repeat crimes.
This activity is implemented within the framework of the project "Protection of the rights of care leavers" with the support of the German Embassy in Bishkek.