18 January 2021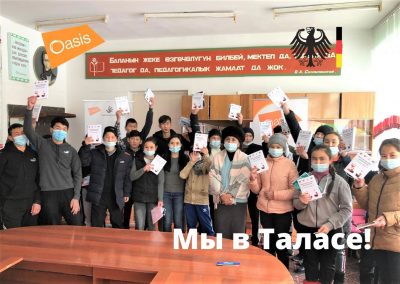 What wonderful and curious children live at the Chaldybar orphanage in the Talas region. Our trainers conducted trainings and handed over manuals about the rights and opportunities of orphans and children left without parental care.
It was nice to hear that children can stay here until the age of 18, and do not have to leave the institution at the age of 15 or 16, as is the case in the Chui region.Our goal is to train more than 350 care leavers (those leaving residential institutions) across Kyrgyzstan.
This event is held within the framework of the project "Care Leavers Advocacy" with the support of the German Embassy in the Kyrgyz Republic, in cooperation with the Ministry of Education and Science.