18 January 2021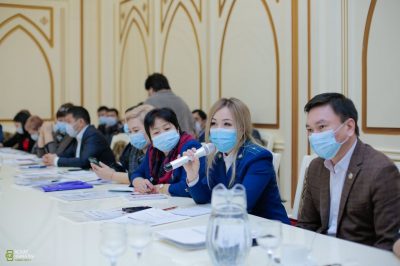 Oasis Kyrgyzstan organized an extended seminar on the prevention of abuse and violence against minors in the Chui region for law enforcement agencies, the departments of social protection and education and representatives of the Prosecutor's Office.
Also, all representatives of these government agencies discussed issues of post-institutional support for care leavers. For the first time, the issues of effective interdepartmental interaction within the framework of the functionalities of state bodies in terms of protecting children were raised for general discussion.
Two mobile apps were presented:
1) for all vulnerable children – guidance on protecting the rights and interests in gaining access to public services and support;
2) for all children in the city of Tokmok with an SOS signal in case of abuse, when all government agencies work together to respond to cases of violence.
This event was organized in cooperation with the regional administration of the Chui region of the Kyrgyz Republic within the framework of the project "Care Leavers Advocacy" with the support of the German Embassy in Bishkek.