14 June 2020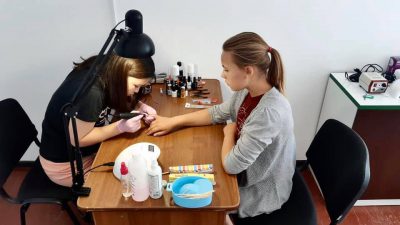 This week, three girls opened their own private business. We decided to visit them to see how things are with Albina and Aigerim. This week they have been given a wonderful room for entrepreneurial activity. They already managed to furnish everything you need and were able to serve several customers.
We are going to meet soon with other participants of the project "Orphan empowerment through skills and education" with the support of the Democratic Commission Program of the US Embassy in Kyrgyzstan.
All incomes go to the young women for their future plans and development. We will still conduct additional trainings for girls on online business and business planning.