12 June 2020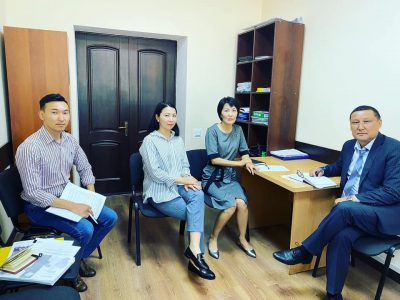 Today, a meeting was held with the head and vice-head of the Department for Support of Family and Children and Ministry of Labor and Social Development of the Kyrgyz Republic, Asanov Samagan Alitorievich and Nazgul Cholumova. The main topic of discussion was questions regarding the comprehensive support of care leavers, including new initiatives.
We want to express gratitude for the openness and partnership within the framework of the project "Care leavers support in the Chui region", which is also implemented with the support of the Ministry of Labor and Social Development.
In addition, the parties agreed that they will work together with the civilian sector on a number of issues regarding housing, training of staff of institutions, legal literacy of young people in difficult situations within the framework of the initiative "Care leavers advocacy project" in partnership with German Embassy in the Kyrgyz Republic.